Locomotive "clean cab" Radios
ANALOG & NXDN DIGITAL
Reliable voice communication is an imperative in the rail industry, in fact, if a locomotive is not equipped with a voice radio, the locomotive simply can't be moved. The RCCR (Ritron "Clean Cab" Radio) is now used by 6 of the 7 Class 1 freight railroads and most passenger railroads throughout the US, Canada and Mexico, including over 150 different Short Line railroads.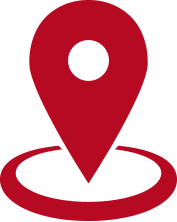 Find A Reseller Near You
Interested in how you can help your company improve its communication, productivity, security, or bottom line with Ritron wireless products?
Need help? Fill out this form and a Ritron expert will be in touch.