What is the Ritron product warranty?
All Ritron products, when purchased new, have a one (1) year parts and service warranty. Refer to your user manual for specific product warranty details and terms.
Where do I send my radio for service and repair?
I need accessories, how do I order?
Contact your local authorized Ritron reseller or Call Ritron at 1-800-872-1872.
Where are Ritron radio products manufactured?
All Ritron radio products are proudly made in the USA. We design and manufacture all products in our state-of-the-art facility in Carmel, Indiana.
If you have any other questions that are not addressed here, please send us an email at ritron@ritron.com.
---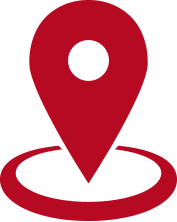 Find A Reseller Near You
Interested in how you can help your company improve its communication, productivity, security, or bottom line with Ritron wireless products?
Need help? Fill out this form and a Ritron expert will be in touch.