Wireless Shopper Call Button
Quick Assist Customer Callbox
The Quick Assist® wireless call button is a fast and easy way for retailers to boost customer service, control costs and improve employee efficiency. Stand-alone and battery powered, no wires and no Wi-Fi or IT infrastructure needed. Whether in the BOPIS (Buy Online, Pick-up In-Store) area, customer service counter, or at a locked display case, shoppers simply push a button for assistance and associates are instantly and directly alerted with a customized voice message on their 2-way radio.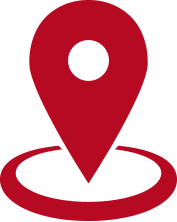 Find A Reseller Near You
Interested in how you can help your company improve its communication, productivity, security, or bottom line with Ritron wireless products?
Need help? Fill out this form and a Ritron expert will be in touch.