About Ritron, Inc.
Ritron designs and manufactures industrial grade wireless communication equipment.
The company's products are used around the world in a wide variety of data telemetry and voice communication applications.
Ritron's facilities are located in Carmel, Indiana, a suburb of Indianapolis.
Markets served include: Education, Security, Government/Military, Manufacturing, Construction, Utilities, Transportation, Warehousing, Retail, OEM & System Integrator's.
Company
Founded in 1977
Design and manufacturing expertise - wireless communication technology
Headquarters: Carmel, Indiana
Sales Channels
Global sales reach - doing business in over 22 countries
Network of resellers, distributors and integrators
Focused on serving business and OEM customers
Diverse Profile of Customers: Railroads to Retailers, the US Military to Colleges and K-12 Schools
Circa 2007 Photo of space-hardened Ritron down-link transceiver used in a CubeSat Satellite.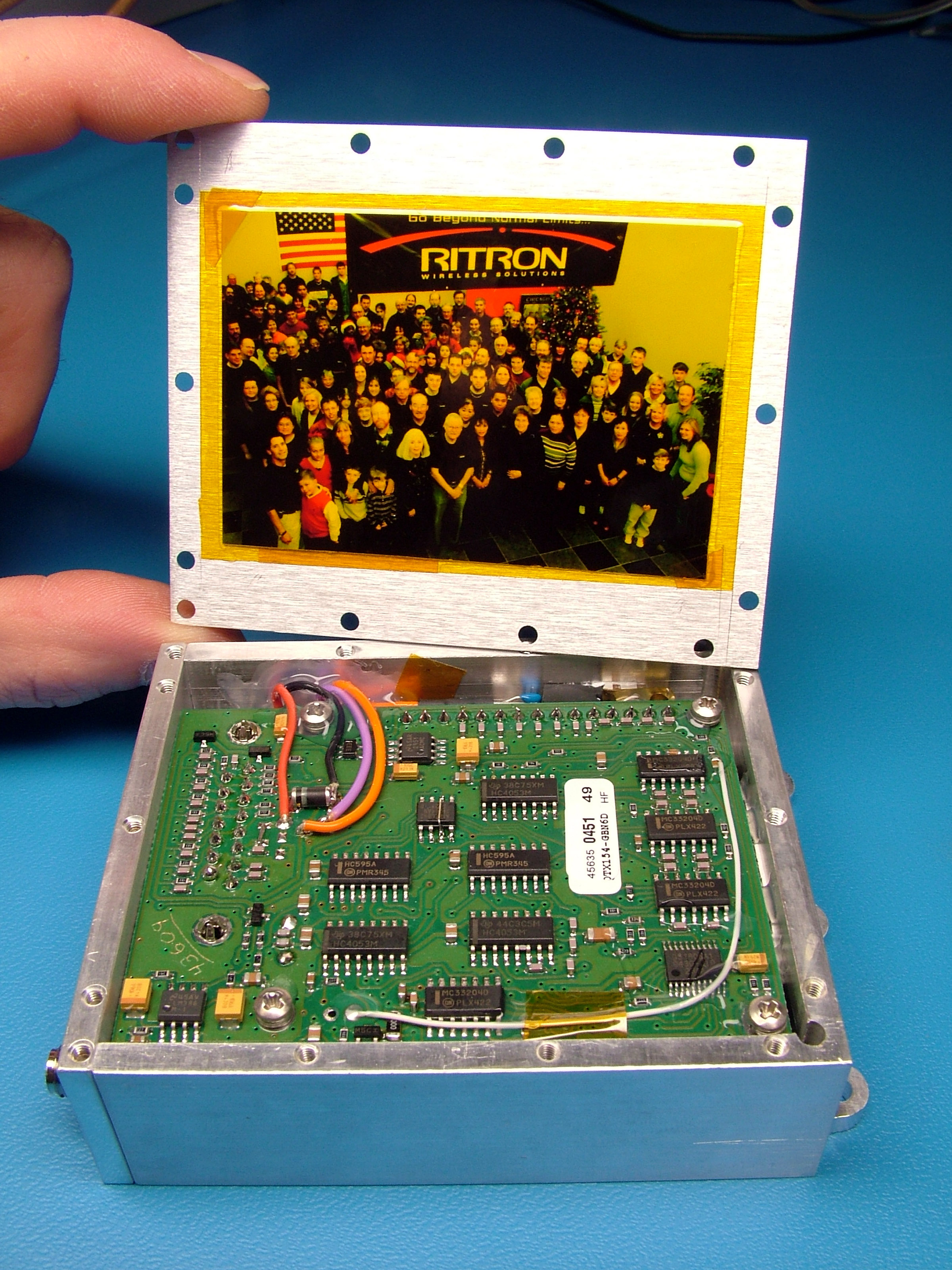 Ritron, Inc. - Mission Statement
In a single word, Ritron's mission is Communication. Whether it's verbal or written - good, reliable communication makes the difference every time!
Our goal is to "Go Beyond Normal Limits" by providing exceptional service to our customers and developing innovative, cost-effective wireless communication products.