GATEGUARD® WIRELESS ACCESS CONTROL SYSTEM
Keep gated areas secure, without compromising your ability to communicate long range. Rugged, industrial-grade system enables long-range (measured in miles-not feet) wireless 2-way voice communication, while also providing remote access control of gates or mag lock activated doors. Use Ritron 2-way portable radios or desk-top base station radios to communicate to callboxes and other radio-equipped personnel around your facility.
Our GateGuard® System
Bundled package of pre-programmed radios provides out-of-the-box wireless access control solution
Includes: XT Series Callbox: Model 6 or 7 with built-in relay (optional entry keypad model available), JMX Series 2-Way Portable Radio and JBS Series Desk-Top 2-Way Base Station Radio.
Long-Range Communication [up to 2 miles line-of-sight] from gate to radio-equipped personnel
No Trenching Required
Easy Installation
Weather Proof and Tamper Resistant Callbox

Related Products
---
---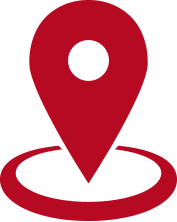 Find A Reseller Near You
Interested in how you can help your company improve its communication, productivity, security, or bottom line with Ritron wireless products?
Need help? Fill out this form and a Ritron expert will be in touch.