History of Ritron
2019
Radio-To-Intercom Bridge interface device released to enable existing two-way radios to transmit over public address system
2018
Quick Assist® Gen 2 Wireless Shopper Call Button with field programming released
2011
Next Generation Ritron Quick Talk™ and Quick Assist® Voice Alert Transmitter
2010
Introduced next generation embedded RF transceiver series DTX-145/445
US based Class I railroad places order for Tri-Mode VNB Digital NXDN® RCCR locomotive radios
Largest regional railroad in Mexico places order for Dual-Mode RCCR locomotive radios
Major US retailer of crafts and home decor places order for Quick Assist® Callboxes
2009
Introduced Tri-Mode Capable, Very Narrow Band (6.25KHz), Digital NXDN® version of the RCCR locomotive radio.
Class I railroad based in Canada places order for Tri-Mode VNB Digital NXDN® locomotive radios
2008
Introduced RCCR Locomotive Clean Cab Radio. Specialized, heavy-duty 2-way radio provides onboard communication for freight and transit railroad operations. 1-piece model and 2-piece remote head model.
Introduced LPA Series LoudMouth Receiver. Receiver connects to "wired" PA Speaker System, allows 2-way radios (on the same frequency) to make PA announcements over the "wires" speaker systems. Also works with LM Stand-Alone PA System introduced in 2006.
2007
Introduced DTXM radio modem. Radio transceiver and modem in one ultra > small footprint. Provides RS-232 data connection and the following data rates: 19.2bps @ 25kHz, 9600bps @ 12.5kHz, 4800bps @ 6.25kHz.
2006
Introduced LM Series LoudMouth, Wireless "Stand-Alone" PA System - allows receivers/speakers to be located anywhere without trenching. Also eliminates costly re-wiring typically required to replace wired PA speaker system. Allows 2-way radios to make PA annoucements through the wireless receivers/speakers.
Introduced the RPM 60 Series Mobile Radio Line - Small, simple-to-use, and affordable for Wide and/or Narrow Band Frequency Users.
Second research satellite equipped with special Ritron transceivers scheduled for launch in '06.
Re-introduced new version of Teleswitch® Wireless Switch Control System
2005
"5 Watt" Liberty™ Repeater introduced
2004
Research satellite launched into low Earth orbit equipped with special application Ritron transceivers.
Introduced RadioNexus® transceiver for RoIP Apps – connects to a radio gateway or IP Router
2003
DTX Ls Series RF transceivers introduced for OEM applications
2002
Introduced first complete PC programmable "shoe box" size repeater under $1000 "2 Watt" Liberty™ Repeater
Introduced 8 Watt UHF Exciter™ Transceiver for wide-area infrastructure apps
Introduced GateGuard® System – First long-range wireless intercom w/ built-in Access Control capability
Introduced ruggedized OutPost® XT Call Box
Capital investment upgrades capabilities of automated assembly "surface mount" department
2001
Introduced OutPost® Callbox
2000
DTX Plus Series RF Transceivers Introduced for OEM applications
Introduced Quick Assist® I and II Shopper Callboxes
1999
Introduced 454 Series UHF LTR Trunking Capable Portables
Introduced Quick Talk™ Voice Alarm Reporter
1998
Introduced Compact, Desktop Base Station
1996
Technology transfer with Sandia National Labs lays groundwork for RTU RF telemetry product Line
1995
Introduced high performance rack mount UHF RRX Repeater
Ritron building expansion project - manufacturing space doubles
1994
Introduced SST Series portable radios
1992
Introduced Patriot® brand mobile radio. Available in Low Band, VHF, UHF Frequency Bands.
1991
Introduced Patriot® brand portable radio. Available in Low Band, VHF, UHF Frequency Bands.
First fully programmable microprocessor controlled radio products introduced
1990
Capital investment to add robotic manufacturing technique - allows use of miniature components and smaller radios.
1988
NOAA Weather receive feature added to all VHF radios.
1987
Desktop paging system with companion pager receiver
1986
RadioModem® – integrated package included RF transceiver and 1200bps asynchronus modem
JobCom® VOX offers built-In voice activated technology for hands-free communication
1985
Ritron moves to new 35,000 square foot facility
"Responder Plus" Repeater – first full duplex, single board repeater design
Introduced DataFlow®, a 1-Way, radio telemetry system
1984
Introduced Telenexus® Full Duplex Telephone Line Extender - Provided wireless last-mile telephone/fax line solution
Industrial strength cordless telephone system
1983
Developed the industry standard, user-friendly, frequency color-dot system (ie. blue dot, green dot) for Jobcom radio line.
JobCom® brand 2-Way radio. First low-cost, High Quality 2-Way radio designed for the mass market.
VHF & UHF Receivers, Transmitters and Transceivers offered to OEM customers
Introduced TeleSwitch® system - Wireless contact closure control/monitoring
1982
Introduced the first synthesized Ritron® portable with PROM technology
1981
Low band portable, 6 Watts, Crystal-Controlled 25-50MHz>
1980
First desktop UHF Repeater "The Responder" with internal duplexer - Half the price of other repeaters
1979
First low-cost (under $300), high quality VHF, UHF & Aircraft band portable radios
1978
Manufacturing operation begins in 1,000 sq. ft. leased building with 6 employees
1977
Business started in 200 sq. ft. office space with 3 employees
---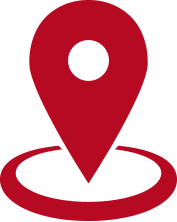 Find A Reseller Near You
Interested in how you can help your company improve its communication, productivity, security, or bottom line with Ritron wireless products?
Need help? Fill out this form and a Ritron expert will be in touch.