Industry: Hospitality
Customer: Country Club
Results: Every remote cabin across the grounds of the country club is now part of this detection and notification system. Radio-equipped personnel are trained to monitor and respond to the voice alerts transmitted from the QuickTalk. Peter now rests assured that the guests enjoying the historic cabins and buildings are better protected with a modern, reliable notification system.
Summary: Learn how Peter activated his plan and created a comprehensive fire notification system to cover the remote and historic cabins at the country club he manages. With no trenching and hard wiring, wireless notification via the Ritron QuickTalk™ sensor monitoring, voice alerting transmitter won the day.
Quick Talk Customer Impact Story
---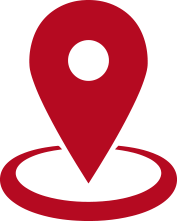 Find A Reseller Near You
Interested in how you can help your company improve its communication, productivity, security, or bottom line with Ritron wireless products?
Need help? Fill out this form and a Ritron expert will be in touch.