Industry: Security, Schools, Education
Location: Franklin, Indiana
Customer: Franklin College
Products: Ritron XT Callbox
Results: Saves time over cell phone communication, direct connect to campus security officers.
Summary: When student members on a safety and security committee at Franklin College, a small residential 4-year liberal arts college in Indiana, expressed interest in a surefire way for students returning late at night to the outlying parking lots to communicate instantly with campus security in an emergency, the administration listened and responded fast.
---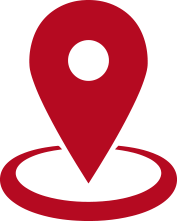 Find A Reseller Near You
Interested in how you can help your company improve its communication, productivity, security, or bottom line with Ritron wireless products?
Need help? Fill out this form and a Ritron expert will be in touch.