Industry: Forest Products, Manufacturing
Customer: Roseburg Forest Products
Results: Pete built 25 separate call alerting stations, equipped with his panel of buttons connected to a QuickTalk transmitter. When one of the four alert buttons is pressed, the transmitter sends a clear, specific recorded message to radio-equipped personnel along with the exact location of the originating call station.
Summary: Learn how Pete Carter, technical manager at the Roseburg Forest Products softwood plywood mill in Coquille, Oregon used the Ritron QuickTalk™ voice alerting transmitter to improve safety throughout the 700,000 square foot plant.
Lumber Mill Customer Impact Story
---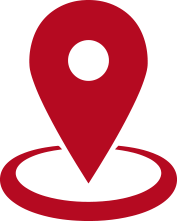 Find A Reseller Near You
Interested in how you can help your company improve its communication, productivity, security, or bottom line with Ritron wireless products?
Need help? Fill out this form and a Ritron expert will be in touch.