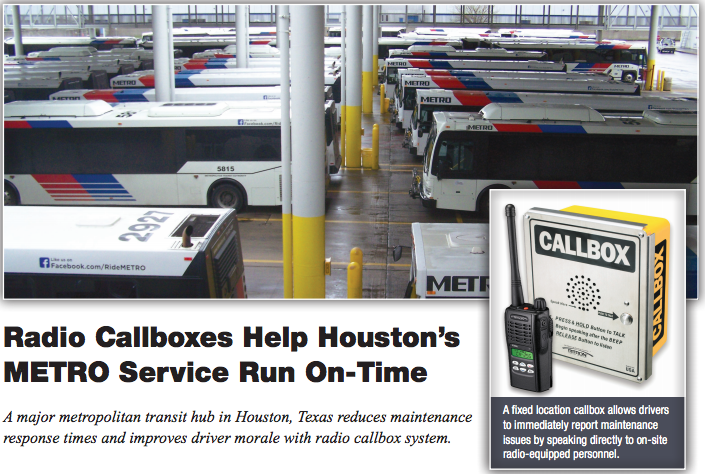 Industry: Transportation
Location: Houston, Texas
Customer: Metropolitan Transit Authority
Products: Ritron Callboxes
Application: Allows drivers to contact maintenance personnel in a timely manner
Results: Improved riders experience by cutting back on delays caused by a slow communication between drivers and maintenance personnel
Summary: METRO has established a simple, inexpensive, and efficient wireless communication system to keep bus drivers and maintenance personnel connected. Radio callboxes have helped to keep buses on the road instead of waiting in line for maintenance —making life easier for everyone, from the driver to the Texan at the bus stop.
---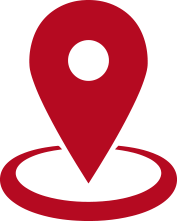 Find A Reseller Near You
Interested in how you can help your company improve its communication, productivity, security, or bottom line with Ritron wireless products?
Need help? Fill out this form and a Ritron expert will be in touch.