Industry: Transportation, Trucking, Freight Terminal
Customer: Trucking Company / Freight Terminal
Results: With the fixed-location radios on every forklift, Chris is now a loading dock manager that has much safer area to work from, with less foot traffic, and he is able to locate freight more simply, helping to ensure his trucks are safely and efficiently loaded and on their way to their destination each and every morning.
Summary: Learn how Chris, a loading dock manager for a midwestern trucking company, realized the benefits of using a fixed location radio mounted on every forklift in the terminal. The JBS Series JobCom Wireless Intercom / Base Station from Ritron requires no batteries, doesn't disappear, and provides clear communication with your existing radio network.
Forklift Customer Impact Story
---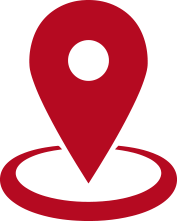 Find A Reseller Near You
Interested in how you can help your company improve its communication, productivity, security, or bottom line with Ritron wireless products?
Need help? Fill out this form and a Ritron expert will be in touch.