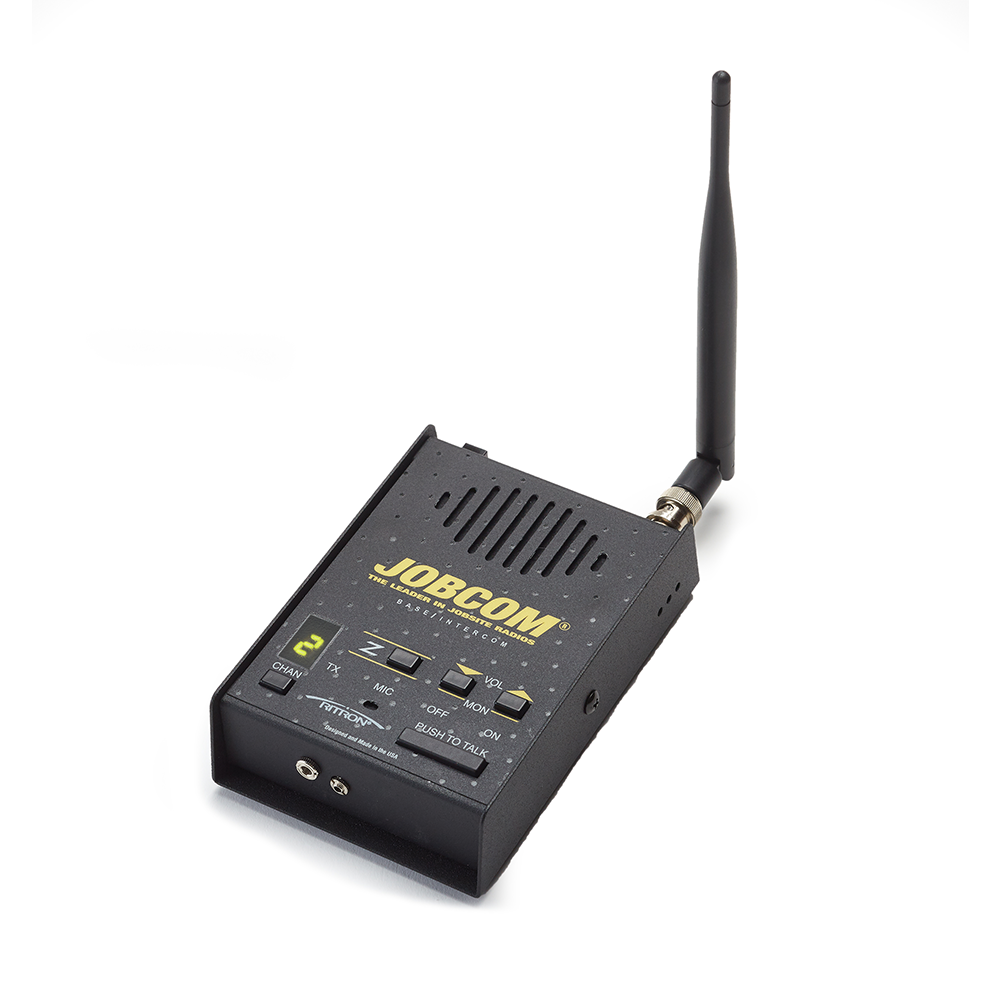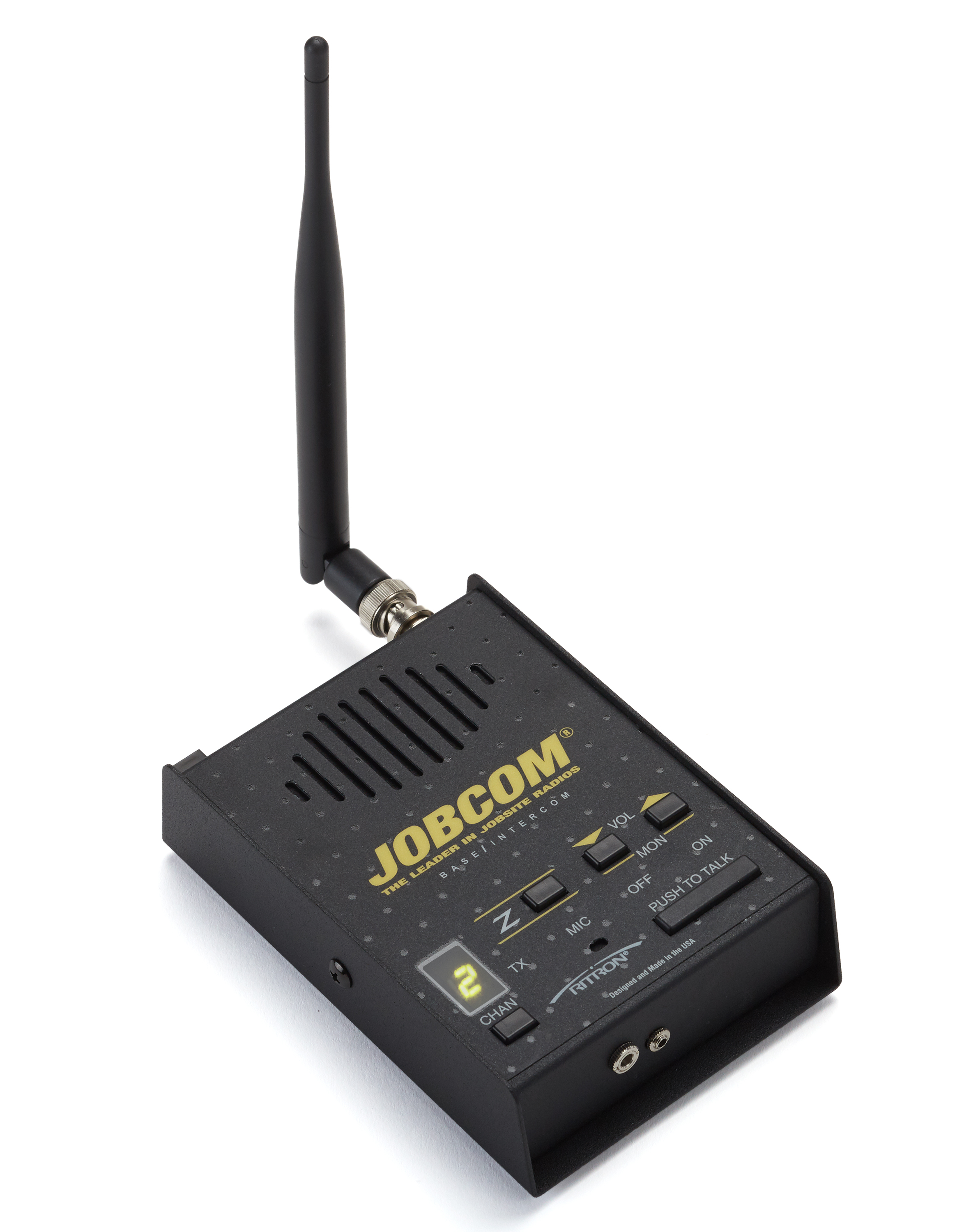 Always Ready . . . Always There . . . Always On!
The JBS Series JobCom Wireless Intercom/Base Station is a cost-effective, AC-powered, fixed location 2-way radio or wireless intercom. Ideal for use with portable radios, the Ritron wireless PA system, radio callboxes and in systems using portable 2-way radios, it can even be programmed to work through radio repeaters. The desk-top base station works with and is fully compatible with any other business band radio operating in the VHF or UHF frequency band.
Because the radio operates on AC power, there are never any batteries to keep charged or replace. This radio has been specifically designed for commercial and industrial-grade business applications. The all-metal enclosure provides a small, rugged, self-contained, fixed or location radio. The radio can also be operated on 12VDC if needed.
Features

LED Display- Bright, easy-to-read, LED channel display
Field-Programmable, Selectable Table Frequencies - Field-programming capability allows frequencies to be selected from a list of pre-programmed business-only frequencies. The Base Station can also be PC programmed to operate on "custom" frequencies for compatibility with your radio system. It can also be programmed to work on radio repeaters. The base station/intercom radio will operate with any other brand of business band radio (portable, callbox, wireless PA system, mobile radio or radio repeater).
License-Free VHF MURS Model - A VHF License-Free MURS base station model offers all 5 license-free VHF MURS frequencies for business applications. The VHF MURS model includes all other standard base station features.
MURS Frequencies: 151.820, 151.880, 151.940, 154.57, 154.600
Interference Eliminator (Quiet Call) Codes and Digital Quiet Call Codes - 51 user selectable Quiet Call codes help screen-out unwanted channel chatter. Digital squelch codes can be PC programmed by your authorized Ritron dealer.
Up to 10 Channel Capability - The 10 channel Display Series Base Station can be individually programmed for 1 channel or up to 10 channels.
Channel Scan Feature - Monitor multiple channels automatically without having to manually switch channels. Normal or priority.
"Z" Button - Programmable Soft Key - One-touch button for quick access to specific "custom" programmable radio features e.g. Call Tone, DTMF Encode, (Two-Tone Encode coming soon), NOAA Weather Scan, Channel Monitor, Channel Scan.
Call Tone - Used to alert other radio users of an incoming transmission.
DTMF ANI Encode -Can be used to control gates, doors or other devices remotely. Programmable on a per channel basis. See Ritron GateGuard/Outpost systems for details.
2-Tone Paging Encode- Allows base station to selectively page portables or control gates, doors, sirens, or other devices remotely. See Ritron GateGuard callbox systems for details.
2-Tone Paging Decode - Allows base station to function as a wireless alerting receiver.
2 Watt Transmitter
10 Channel Capability
Rugged All-Metal Steel Enclosure
Small, Compact Size: 1.4" X 3.8" X 5.6"
Large 1 Watt Output Speaker —Loud, Easy-To-Hear Audio
NOAA Weather Scan & Alert (VHF models only)
Narrowband (12.5 kHz)
110VAC or 12VDC operation
One Year Warranty
Designed and Made in the USA

Specs

FCC and Industry Canada (IC) Approved
Frequency Band Models: VHF MURS, Part 95, License-Free, VHF and UHF, Part 90, License-Required
RF Channels: Up to 10 Channels, Independent TX/RX frequencies.
Tone/Code Signaling: CTCSS (Quiet Call), Digital Coded Squelch (Digital Quiet Call), 2-Tone Paging Decode, DTMF ANI Encode
Dimensions: 1.5" H x 3.75" W x 6.0" D
Weight: 1 lb. 5 oz. with antenna
Enclosure Material: Steel with e-coat finish
Earphone Jack: 3.5 mm, disconnects the internal speaker for use with speaker microphone, or headset. Field programmable and PC programmable with software and cable.
Microphone/PTT: 2.5 mm, disconnects the internal microphone for external hand microphone or headset.
Antenna Fitting: BNC

Accessories

AFB-1545 - Replacement Antenna, Molded Flex, Dual-band
RAM-I545 - Magnet-mounted, Dual-band Antenna w / BNC
RPS-1B - Replacement 110 VAC Power Supply
JBSK-I2 - 12 VDC, Adaptor Kit
RM-7 - Hand Microphone & Hang-up Bracket
RSM-3XA - Remote Speaker Microphone
RHD-1X - Single Ear Headset
RHD-4X - Dual Ear Headset
RHD-6X - Lightweight Headset, Wraps Behind-The-Head, Has In-Line PTT Button
RHD-8X - Lightweight Earbud w / mic and In-line PTT
RSP-5 - External Speaker w / 5 Watt Audio Capability
JBS-MMK - Mobile Mounting Kit (Does not include screws to mount bracket to wall or vehicle)
Product Demo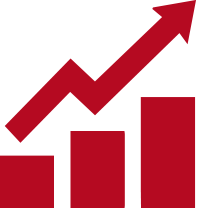 See How We Helped Improve School Safety
by installing a radio call box system for authorized access to campus facilities
---
Related Products
---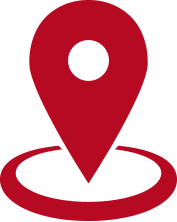 Find A Reseller Near You
Interested in how you can help your company improve its communication, productivity, security, or bottom line with Ritron wireless products?
Need help? Fill out this form and a Ritron expert will be in touch.