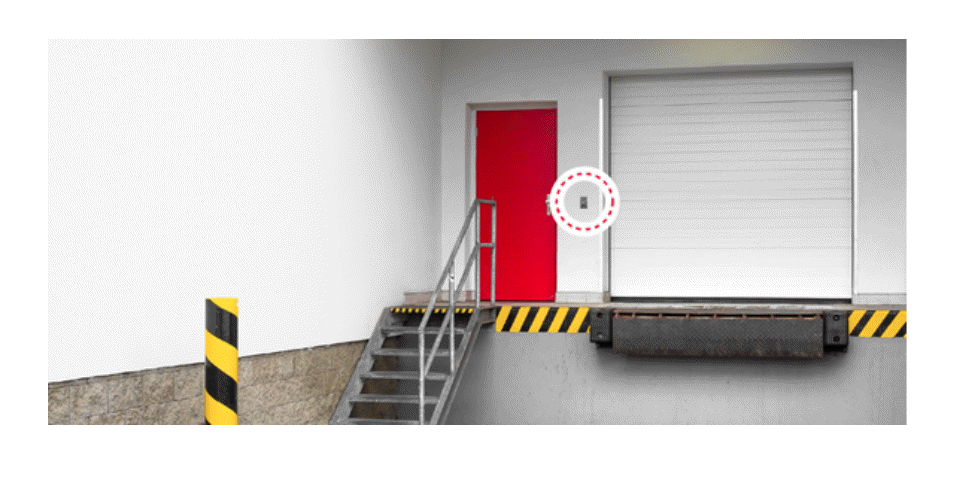 THE SCENARIO
There are dozens of variables that can affect the scheduled delivery time of goods to a retail store, warehouse, or business: traffic, weather, construction zones, and available driver hours just to name a few. A common frustration for delivery personnel is not being able to communicate to the receiving organization that they have arrived on-site. Equally frustrating for the receiving organization is not knowing the truck has arrived.

A 2018 D.O.T. study estimated the cost of"Detention," the time a driver has to wait to be loaded or unloaded outside the standard allotted time, at $1 Billion per year. The company receiving or sending the load most often is charged for these additional fees which inevitably end up in higher prices for everyone.
In today's environment, on-site communication can be a challenge. Balancing security, safety, and accessibility at delivery docks, warehouses, distribution centers, or even at the office can seem like juggling chainsaws to a Shipping/ReceivingManager. They need to keep doors and gates secured but also need to know when the delivery truck has arrived so that they can load or unload in a timely manner.
THE SOLUTION
Increased frustration and high costs are a bad combination in Logistics. Organizations need a cost-effective tool that provides relief to both the entity shipping or receiving the goods and the delivery driver.
The Ritron Quick Assist® - Wireless Voice Doorbellis a dynamic solution for alerting radio-equipped employees of the arrival of delivery personnel at the back door, loading dock, or any entry point. It is a vast improvement over a "buzzer" which can only be heard over a few yards or drowned out by other noises.
The Quick Assist® Wireless Doorbell uses business band radio technology to send a pre-recorded voice message directly to an organization's portable 2-way radios (walkie-talkies) or PA system alerting them that someone is at the back door or delivery area.
When a delivery driver arrives, they simply push the button and the voice message is sent to on-site radio-equipped personnel. The message is customized to identify the exact entry point.
For the average cost of one Detention fee, the Quick Assist® Wireless Doorbell can maintain security, ease frustration, improve productivity, and reduce costs.

CONTACT US TO START SOLVING YOUR PROBLEMS TODAY