Ritron, Inc., Carmel, Indiana – announced 2Q availability of the TeleSwitchHP transceiver. The TeleSwitchHP is a versatile, purpose-built radio designed for use in the railroad industry. It can be used as the radio transceiver in a wayside defect detection announcement system along with the added feature in the radio which allows the locomotive engineer to initiate "on-demand" the re-broadcast of a recent defect detector announcement message.

The TeleSwitchHP (High-Power) is a 30W (adj. down to 5W), PC programmable transceiver with the added functionality of two built-in DTMF decoder-controlled 1A drycontact relays. Each relay can be independently controlled by a unique DTMF command consisting of up to 12 characters. Based on the specific transmitted DTMF command, each relay can be programmed for the following mode of operation: closed, open, or a momentary closure. The "Acknowledgment Tone" feature is an audible tone transmitted by the radio whenever a command is correctly decoded. The dual-color (red/green) LED indicator will light to indicate that the unit is transmitting or receiving.
Related Topics: Transceivers, Two Way Radios, Railroad Radios, Wireless Technology Solutions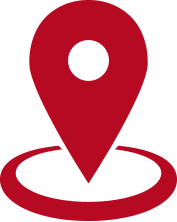 Find A Reseller Near You
Interested in how you can help your company improve its communication, productivity, security, or bottom line with Ritron wireless products?
Need help? Fill out this form and a Ritron expert will be in touch.