Industry: Retail
Products: Ritron RQA Quick Assist Shopper Callbox
Application: Customer Service and Loss Prevention in Retail Store
Results: Highly satisfied customers, more face-to-face interactions, decrease in shrinkage (product loss due to theft).
Summary: Learn how Melissa, a store manager for a large retail chain, transforms her low-performing store when she receives advice from a Ritron Reseller Partner to install Ritron Quick Assist Shopper Callboxes to help with customer service and loss prevention.
RQA Callbox Loss Prevention Case Study
---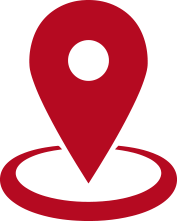 Find A Reseller Near You
Interested in how you can help your company improve its communication, productivity, security, or bottom line with Ritron wireless products?
Need help? Fill out this form and a Ritron expert will be in touch.