A 2-way callbox or intercom may be the right solution for you if you operate a large facility, want to reduce face-to-face interactions in your tight space, or want to communicate with remote locations across a campus. Consider these top reasons to buy when researching a fixed-location 2-way callbox intercom:
Make it easy to maintain robust security protocols, and communication, at locked entry points.

Balancing communication, access and security can be tough. You need to provide reliable 2-way intercom voice communication at locations such as school entry points, gated entry areas, delivery/pick-up doors and side or lobby entrances. A 2-way callbox intercom is a perfect fit.

Instantly communicate with other radio-equipped personnel.

There are numerous locations in your facility where employees need to communicate with personnel who aren't in the same spot all the time. Connect your shipping department, production lines, rally points, tool bin and maintenance shop to other radio-equipped personnel by placing a fixed-location callbox near their stations.

Equip remote locations outdoors with the ability to communicate.

Easily position callbox intercoms at remote locations outdoors around your facility in places such as parking lots or garages, emergency rally points, detached or remote buildings.

A perfect wireless intercom solution for multi-level construction projects.

Consistent, reliable communication improves safety on the construction site. Provide 2-way communication between each floor and the operator of the moving manlift/hoist without the hassle of wires. We solve construction hoist intercom problems and keep workers safe.

Use at remote entry gates for enhanced security and ease of communication.

Ritron intercom callboxes offer 5X the range of other systems, measured in miles not feet. Need to control multiple gates? Not a problem for our solutions.

A cost-effective wireless alternative to old "wired" systems

Do you need to replace an old or intermittent "wired" access control system used to control gates or doors? Your total cost of ownership for a wireless callbox is much lower than with wired systems.

Eliminate the hassle and cost of trenching

Installing a new, or replacing an old, "hard-wired" access control system requires trenching. Not only is trenching expensive it causes other interruptions to your facility. A wireless intercom from Ritron eliminates those hassles while offering a 2-way voice intercom, a feature not all wired systems provide.
Ritron offers DMR and NXDN Digital and Analog callbox intercoms. Check out this detailed information about these products and contact us through the form below.


​​​​​​​
Related Topics: Emergency Call Boxes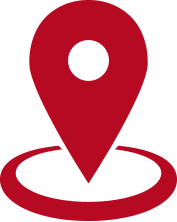 Find A Reseller Near You
Interested in how you can help your company improve its communication, productivity, security, or bottom line with Ritron wireless products?
Need help? Fill out this form and a Ritron expert will be in touch.