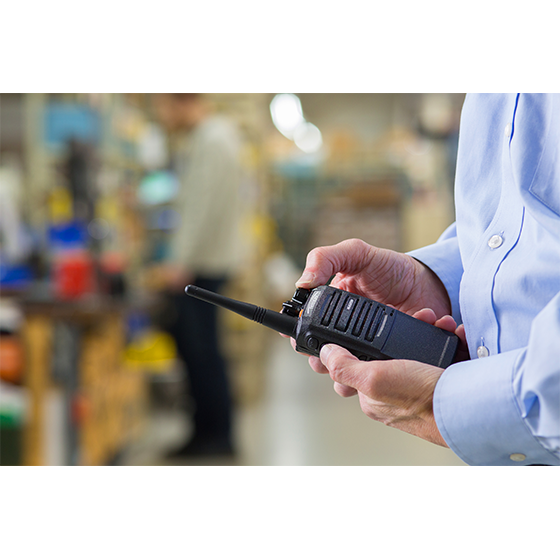 Ritron Pr Series DMR Digital Portable radio
The PR Series is a Tier-2 DMR Digital + Narrowband Analog radio. Tough and reliable, the radio is well suited for commercial and industrial applications. Keep your team connected and communicating for maximum productivity. Lightweight and rugged.
The PR Series Radio:
VHF: 5/2Watt, 136-174MHz - Model Number PR-1317DMR
UHF: 4/2 Watt, 400-470MHz - Model Number PR-4047DMR
TDMA Direct Mode: Supports 2 slot operation in a single 12.5KHz channel without requiring a Base Station or Repeater.
32 Channels Max: 2 Zones with 16 Channels per zone.
48 Contacts: 5 RX Groups / 15 Contacts per RX Group
Mixed Mode Operation: Radios can operate on analog and digital on the same channel. Allows interoperability with legacy analog radios making the migration to digital easier and at your pace.
FCC and IC Industry Canada approved.
Find out more or purchase Ritron Products
For more information on the PR Series, Customer Support, and Sales call 800.872.1872 or email ritron@ritron.com.
Related Topics: Call Boxes, Emergency Call Boxes, Emergency Call Boxes for Campus Security, Radio and Wireless Solutions for Colleges, Radio and Wireless Solutions for Golf Courses, Radio and Wireless Solutions for Transportation Industry, Radio and Wireless Solutions for Hospitals, Radio and Wireless Solutions for Construction, Wireless Technology Solutions