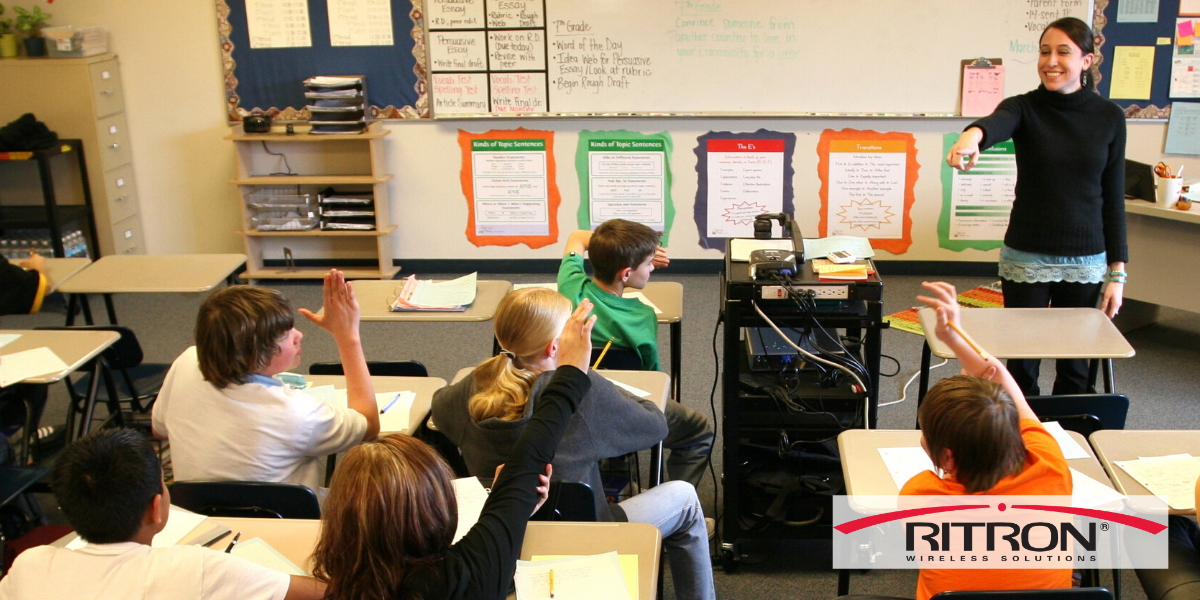 How are schools ideally suited to Quickly benefit from the Radio-To-Intercom Bridge?
The Radio-To-Intercom Bridge™ connects two systems commonly found in schools - the PA system and the two-way radio network. It enables two-way radios to access and communicate to the entire school over the PA system. So here is why this device is ideally suited for schools:
The infrastructure and the know-how is already in place in schools to take advantage of the Radio-To-Intercom Bridge.
The InfraStructure
PA Systems and Two-Way Radios.
The Know-How
School administrators, teachers, staff, and school resource officers are trained and already using two-way radios and the school intercom system.
Adding the Radio-To-Intercom Bridge to connect these systems requires minimal training. Authorized radios are simply programmed to access and send messages through the Radio-To-Intercom Bridge receiver and over the public address system.
The past several years have also brought changes within the school environment that make the Radio-To-Intercom Bridge relevant and valuable:
Emergency Preparedness Improvements
Heightened awareness of safety
Risk assessments to identify and mitigate security risks
Physical safety improvements
Emergency response procedures within the classroom in case of fire, bomb threat, power outage, intrusion, lockdowns
Trained staff in place (School Resource Officers, Teachers, Administrators)
Community Support
School Board support
Parents are supporting security measures
Funds approved for use in programs to increase safety in schools
First Responders - Police / Fire / EMS
Schools are now creating collaborative relationships with local first responders
Two-way radios often have a channel dedicated to emergencies that may be used by schools to directly communicate with safety officers.
Once on scene, public safety can access the intercom:
Ben McGaha, Communications Specialist, Farmington Police Department, New Mexico states,
"Having this device in the schools allows our SROs and Public Safety officers an avenue to have access to the intercom. By utilizing the radio they can pull up to the scene and actually get on the intercom. This provides another layer of safety . . . It's a comfort to know we can talk into the school and not have to have somebody else do that for us."
Ready to learn more? Go to www.ritron.com/bridge to review all the available tools to help promote and market the Radio-To-Intercom Bridge.
Ritron Radio-To-Intercom Bridge™ Information and Specifications:
Did You Know?
All Ritron products are field programmable. Find user manuals with complete instructions here, and for PC programmable products, find software information here.
How To Purchase
Purchase Ritron products through our network of authorized reseller partners across the United States. Send us an email at sales_info@ritron.com or call us at 800.872.1872 and we'll connect you with a trusted partner.
How do I find more information?
Related Topics: Radio and Wireless Solutions for Schools, Radio and Wireless Solutions for Hospitals, Wireless Technology Solutions, Radio and Wireless Solutions for Colleges, Emergency Call Boxes for Campus Security