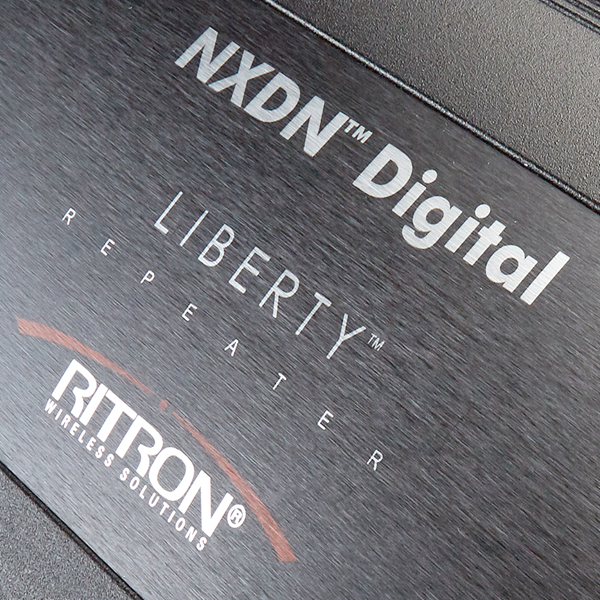 Digital Repeaters
Last week we discussed the general aspects of a repeater - this week we'll dive into a more specific type of repeater - a digital repeater. A digital repeater extends the reach between digital radios that are using the same type of digital technology. Ritron manufactures a digital repeater that uses NXDN digital technology and supports communication over NXDN. This technology is compatible with portable, base station, or callbox units supporting the NXDN protocol.
With a digital repeater, communications between radio users are more efficient, with enhanced clarity between radio users and clearer digital voice. The repeater and its antenna receive originating signals on one frequency and simultaneously retransmits (repeats) the signal on a second frequency.
Keep in mind the repeater itself has no vocoder, so it cannot receive voice on a speaker or voice from a microphone. The repeater simply receives, then transmits, the radio signal. The repeater can be set up to repeat all super narrowband signals (6.25 kHz) on the receive frequencies or be set up via a table to repeat only certain RAN codes.
The existence of an on-board duplexer sets the Ritron NXDN Liberty Repeater apart from the competition. Others require purchase and install of a separate duplexer unit.
Why Digital?
Even though analog is a prominent choice for many businesses and organizations, digital includes attractive features and enhancements not available with analog. If your business has previously invested in digital handheld radios, extending that signal with a digital repeater is an obvious choice. If your business is considering investing in two-way radio communications, the benefits of digital include longer battery life, more reliable digital signal, background noise cancellation, ability to program with software applications, and a strong and clear signal to the limit of coverage.
How do I find more information?
For more information and technical specifications:
Related Topics: Transmitters, Transceivers, Wireless Technology Solutions, Construction Two Way Radios, Repeaters