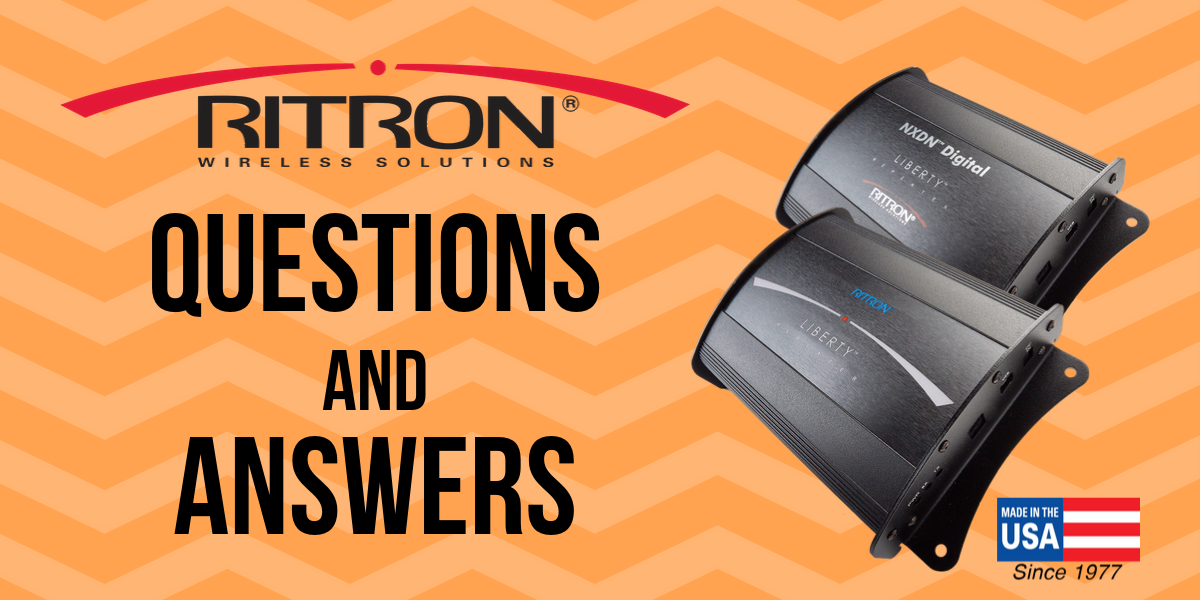 What is a radio repeater? (also known as a range extender)
A repeater and its antenna receive signals from either a portable, base station, or callbox on one frequency and simultaneously retransmits (repeats) the signal on a second frequency. Radio communications systems that utilize a repeater enable radios to achieve better coverage, better penetration, and longer range than is possible without a repeater.
How would I know if I need a repeater?
When you're at the far reaches of your radio range, you'll notice a weaker and weaker signal, or a transmission may drop completely at the receiving end. If this is the case, you may need a repeater to extend the range of your communication.
Under what conditions might a radio repeater help me?
Distance: As a range extender, a radio repeater allows you to increase the distance of your radio transmissions. Cover your entire school or hospital campus, or a series of warehouses or factory buildings with a thoughtfully placed repeater and extend the benefit of your radio network.
Obstructions: If you have physical structures or thick, reinforced concrete walls or steel panels blocking line of sight transmissions causing dead spots in your reception, you can use a repeater to help overcome this problem. The repeater is placed at a high location where both the transmitting and receiving radios have more direct line of sight to the repeater.
Where do I place a radio repeater?
Take a look at your physical plant, and the entire area you want to cover with your radio transmissions. The repeater should be located high, away from obstructions, in a central area where it'll do its best job of retransmitting the signals it receives. The external antenna may also be strategically placed for best coverage. The process to determine the best radio coverage with all the elements of your network in play is called a radio coverage site survey. The downloadable user manual contains details on how to conduct a site survey.
What are some creative ways I might use a repeater to extend the range of my current radio network?
You may use your radio network for a variety of communications - from portable to portable, or from a base station radio to your employees on the factory floor. Here's an idea - If you are increasing the footprint of your radio coverage, don't forget to include the loudspeaker system (Ritron sells a Loudmouth portable PA system) in your plans. Adding a repeater specifically assigned to the radio based loudspeaker system would extend your ability for mass communication indoors or out.
How does a repeater help my bottom line?
Using radio frequency technology along with a repeater eliminates the need for hard wiring a communication system, making this a cost-effective choice when adding buildings, or installing or upgrading an existing radio communications system. Ask us about our line of Liberty™ UHF Analog and NXDN Digital Repeaters. We also carry the rack mountable UHF Analog RRX Series Repeater.
Ritron has been in the business of helping design radio-based communications that solve real business problems since 1977. How can we help you? Our team of engineers and account managers are here to provide answers. Contact us at sales_info@ritron.com or call us at 800.872.1872 to start a conversation.
Learn More and Find Technical Specifications:
Did You Know?
Find user manuals with complete instructions here, and for PC programmable products, find software information here.
How To Purchase
Purchase Ritron products through our network of authorized reseller partners across the United States. Send us an email at sales_info@ritron.com or call us at 800.872.1872 and we'll connect you with a trusted partner.
How do I find more information?
Related Topics: Repeaters, Transmitters, Transceivers, Wireless Technology Solutions, Construction Two Way Radios