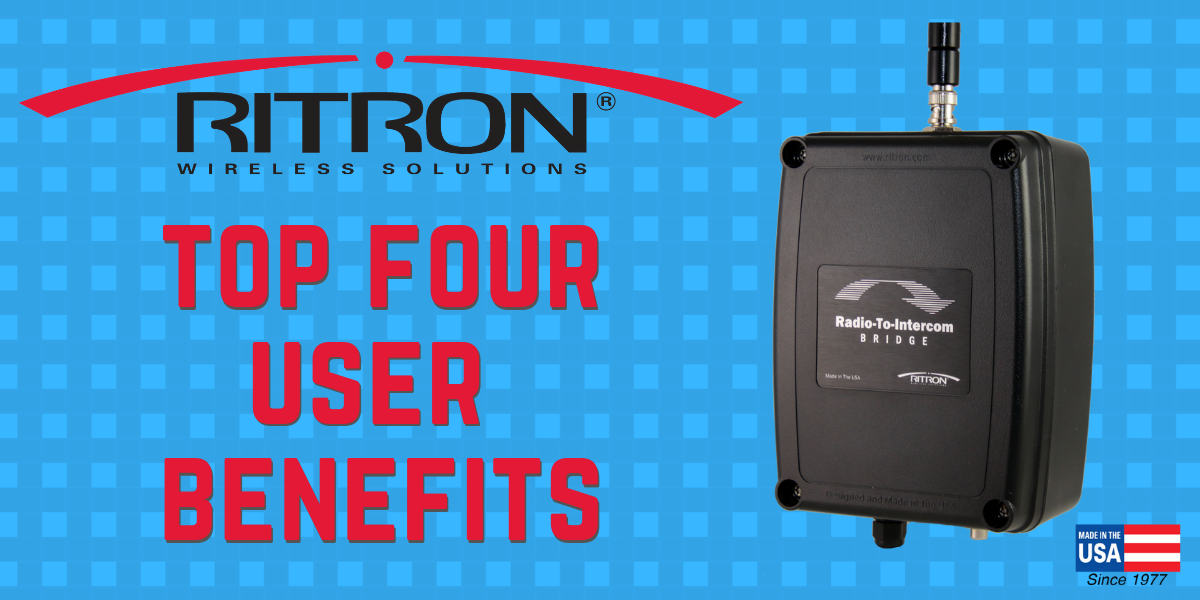 Focus on These User Benefits When Selling the Radio-To-Intercom Bridge™
The Radio-To-Intercom Bridge is a special product. This radio receiver is not only a vital link in crisis situations, but it can also be extremely handy - allowing you to make PA announcements from your two-way radio when you're nowhere near a PA microphone. The Radio-To-Intercom Bridge is one of those products that, once you have it installed, makes you wonder how you ever did without. It simply allows you to access your PA system from your portable radio.
Ideally suited for schools, campuses, and virtually any facility with an existing PA system in place, we have distilled the many user benefits down to the top 4 to focus on when promoting and selling the Radio-To-Intercom Bridge.
Create An Added Layer of Security
Your facility may already have a strong security system in place, but what if you could enable employees with an authorized two-way radio to easily communicate to everyone over the PA system, no matter where they are within or outside the facility?
Leverage Existing 2-Way Radios to Access your Wired PA System
You have already made an investment in a stable, reliable 2-way radio network. The Radio-To-Intercom Bridge is available in analog and digital formats, preserving your existing investment by requiring no added infrastructure improvements or purchases.
Connect to Existing PA System
Just like your radio network, your extensive investment in your PA system is preserved - all you do is add the Radio-To-Intercom Bridge as an input to your existing system via an RCA high impedance, unbalanced AUX input or a 600Ω, balanced MIC input.
Shaves Seconds Off Response Times
Every day, your staff is carrying a two-way radio but may not be close by a microphone that accesses the intercom / public address system. Imagine a weather situation, a break-in, an intruder, or any situation where you need fast access to communicate to everyone across your facility. With the Radio-To-Intercom Bridge, you have additional peace of mind.
Ready to learn more? Go to www.ritron.com/bridge to review all the available tools to help promote and market the Radio-To-Intercom Bridge.
Ritron Radio-To-Intercom Bridge™ Information and Specifications:
Did You Know?
All Ritron products are field programmable. Find user manuals with complete instructions here, and for PC programmable products, find software information here.
How To Purchase
Purchase Ritron products through our network of authorized reseller partners across the United States. Send us an email at sales_info@ritron.com or call us at 800.872.1872 and we'll connect you with a trusted partner.
How do I find more information?
Related Topics: Radio and Wireless Solutions for Schools, Radio and Wireless Solutions for Hospitals, Wireless Technology Solutions, Radio and Wireless Solutions for Colleges, Emergency Call Boxes for Campus Security