Loudmouth® Wireless PA
The LoudMouth wireless PA system is an ideal solution anywhere a hard-wired PA is either too expensive or is simply impossible to install. Get your message to everyone . . . from plant-wide to small pinpoint areas to multi-building campuses using your business band portable radio, base station, or radio callbox. It even works with radio repeaters for extended coverage. Position independent wireless receiver/PA speakers anywhere you need them.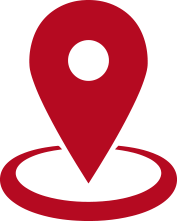 Find A Reseller Near You
Interested in how you can help your company improve its communication, productivity, security, or bottom line with Ritron wireless products?
Need help? Fill out this form and a Ritron expert will be in touch.