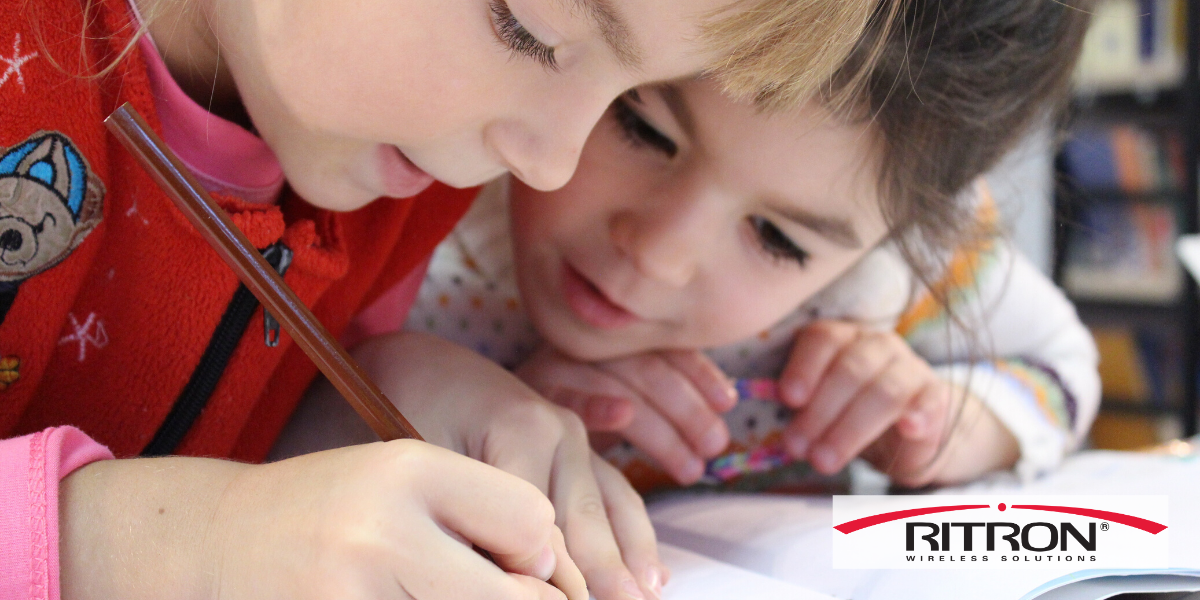 Can you sell a radio callbox on emotion?
Yes, you certainly can. Consider these powerful examples where callboxes play a role in safety, security, access to medical personnel, and decreased response times during emergencies.
Secure Pickup at Daycare or Afterschool Program
Frenzied scene at the daycare or preschool pickup zone? Schools of all types are now implementing security protocols that include radio callboxes used to communicate to staff beyond the locked access point. With a callbox installed at the back door, parents have a simple way of signaling their arrival. With the clear communication provided by the callbox to the two-way radios carried by school staff, response is fast. This is also much better than the prior notification method: Parents would bang on the locked doors and windows to get the teacher's attention. Read more about this solution in our customer impact story, "Radio Callbox Enhances Security For After-School Program."
Safety for Employees Using Hospital Parking Garage
A hospital in Knoxville, Tennessee installed a two-way radio callbox system. The moment someone presses the push-to-talk button, several things happen simultaneously. All radio equipped security officers receive the distress call along with the location of the callbox, and a blue strobe light begins to flash. Learn more in our full story here.
On Campus Safety When Using Outlying Parking Lots
Radio callboxes were installed as a surefire way for students to communicate instantly with security when they returned to the outlying campus parking lots late at night. Read more in our case study here.
Ensure Quick Action In Case of Emergency on Warehouse Floor
Callboxes placed in strategic safety zones throughout the plant allow any employee to call for help. Without access to these callboxes, any accident had the potential to incur a delay in getting needed care to the warehouse floor. These Callboxes now allow any employee to call for help by communicating directly with those holding existing employee radios. With its easy to see bright green case, the Ritron callbox is always available when called upon to contact the existing radio network. Read more in our story on this foodservice distribution warehouse.
Ready to learn more? Go to www.ritron.com/callbox to review all the available tools to help promote and market Ritron Callboxes.
Ritron Callbox Information and Specifications:
Did You Know?
All Ritron products are field programmable. Find user manuals with complete instructions here, and for PC programmable products, find software information here.
How To Purchase
Purchase Ritron products through our network of authorized reseller partners across the United States. Send us an email at sales_info@ritron.com or call us at 800.872.1872 and we'll connect you with a trusted partner.
Related Topics: Call Boxes, Emergency Call Boxes, Emergency Call Boxes for Campus Security, Radio and Wireless Solutions for Colleges, Radio and Wireless Solutions for Golf Courses, Radio and Wireless Solutions for Transportation Industry, Radio and Wireless Solutions for Hospitals, Radio and Wireless Solutions for Construction, Wireless Technology Solutions