The way we work has changed. Two-way radios can help you maintain social distance, but a base station may be the product you need—even if you might not know fully what a base station is!
What IS a base station anyway?
While two-way radios are portable, a base station stays put! Using a base station from a fixed location, you can communicate with a fleet of portable radios. Asking yourself the following questions might help you figure out if this is the solution for you:
Are you constantly losing portable two-way radios and having to buy new ones?

(It's okay, you can admit it!)

Do you feel like you're always replacing batteries, or picking up two-way radios to find the batteries dead?

Does your facility have a fixed location—such as a receptionist, a dispatch office, or a foreman's office— that communicates with many different locations, and always has to be on?

Do the portable radios assigned to your forklifts go missing or get damaged like our customer Chris in this case study? Operating a forklift or driving around with a portable radio is dangerous and costly. For instance, what might happen if the radio slipped out of the employee's pocket and under the wheels of the vehicle? With a fixed base station, you never need to worry about losing portable radios for forklifts used by multiple employees, or about a radio slipping out of the base.
If you've answered "Yes" to any of those questions, then a base station may be the solution for you!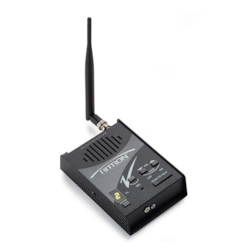 Our company president Steve Rice is always saying we "We fill the hole in the donut. We help customers see problems they didn't even know they had. We offer solutions that improve communication and productivity."
We have a couple of different product lines, so fill out the form below to speak with a specialist. They will help match the right product to your needs!


Related Topics: Product, Construction Two Way Radios, Radio Base Stations