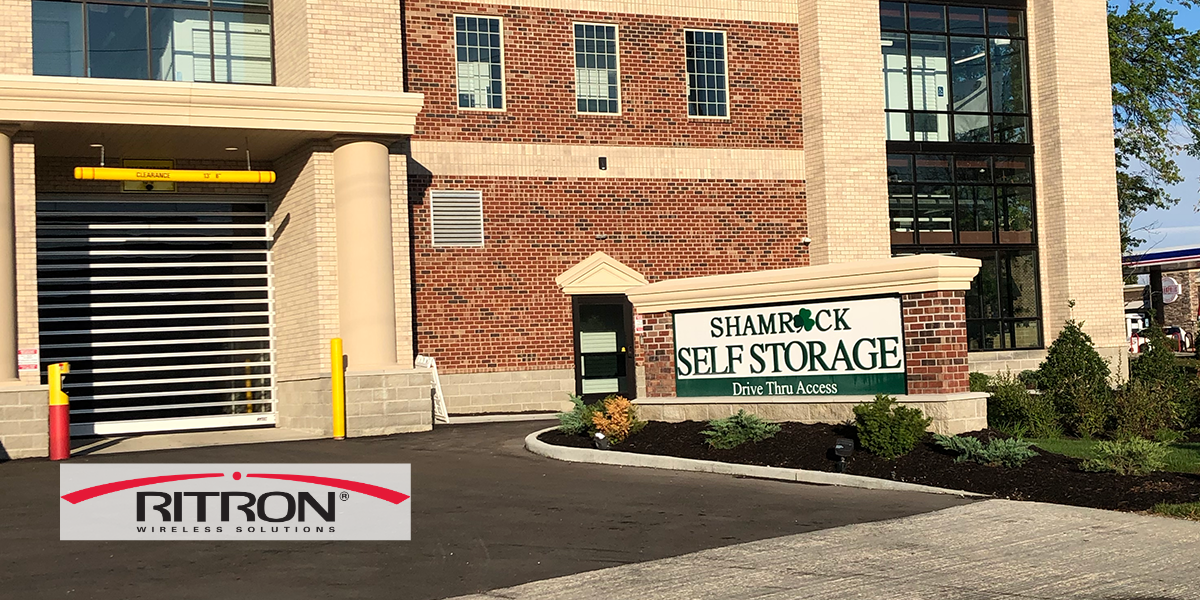 How can one be in two places at the same time? When it's discovered you simply cannot pull off the magic of assisting one customer at their storage unit and acknowledge another waiting in the lobby, it's time to contact Ritron. And that's exactly what Shamrock Self Storage did to solve this problem. (Read their Customer Impact Story here.)
Solution: Callbox and a Two-Way Radio
A common scenario in the self storage business occurs when the manager, working alone, is called away from the lobby in order to show a unit or help a customer. This leaves any new customer visiting the facility with the poor experience of being greeted by the "I'll be back in 10 minutes" sign on the locked door. Accommodate these customers with proper signage and a Ritron wireless callbox programmed to the manager's two-way radio.
Callbox - Defined
A callbox is a fixed-location radio used by those without a radio to communicate to those with a radio. Ritron offers callboxes that may be deployed wirelessly - they're battery powered, meaning complete versatility regarding placement, with no trenching to run wires.
Two-Way Radio
In the scenario involving the self storage facility above, Ritron recommended using the NT Series Analog radio. This radio works flawlessly with the Q Series Analog Callbox, and is fully capable when the customer chooses to expand their network with additional compatible radios.
Additional Applications
What other applications can you think of where adding a callbox to communicate with your two-way radios would be advantageous? Please add to this list: Apartment manager locks the office to show a unit to a customer; Delivery driver shows up at the locked back door; Gated entrance to warehouse facility; Remote parking area to call for maintenance; Hotel valet parking; College campus walking path or parking area; Retail lumberyard; Golf course bag drop; Propane tank filling station; Construction site office or entrance . . . there are many more!
Ready to learn more? Go to www.ritron.com/callbox to review all the available tools to help promote and market Ritron Callboxes.
Ritron Callbox Information and Specifications:
Did You Know?
All Ritron products are field programmable. Find user manuals with complete instructions here, and for PC programmable products, find software information here.
How To Purchase
Purchase Ritron products through our network of authorized reseller partners across the United States. Send us an email at sales_info@ritron.com or call us at 800.872.1872 and we'll connect you with a trusted partner.
Related Topics: Call Boxes, Emergency Call Boxes, Emergency Call Boxes for Campus Security, Radio and Wireless Solutions for Colleges, Radio and Wireless Solutions for Golf Courses, Radio and Wireless Solutions for Transportation Industry, Radio and Wireless Solutions for Hospitals, Radio and Wireless Solutions for Construction, Wireless Technology Solutions, Access Control