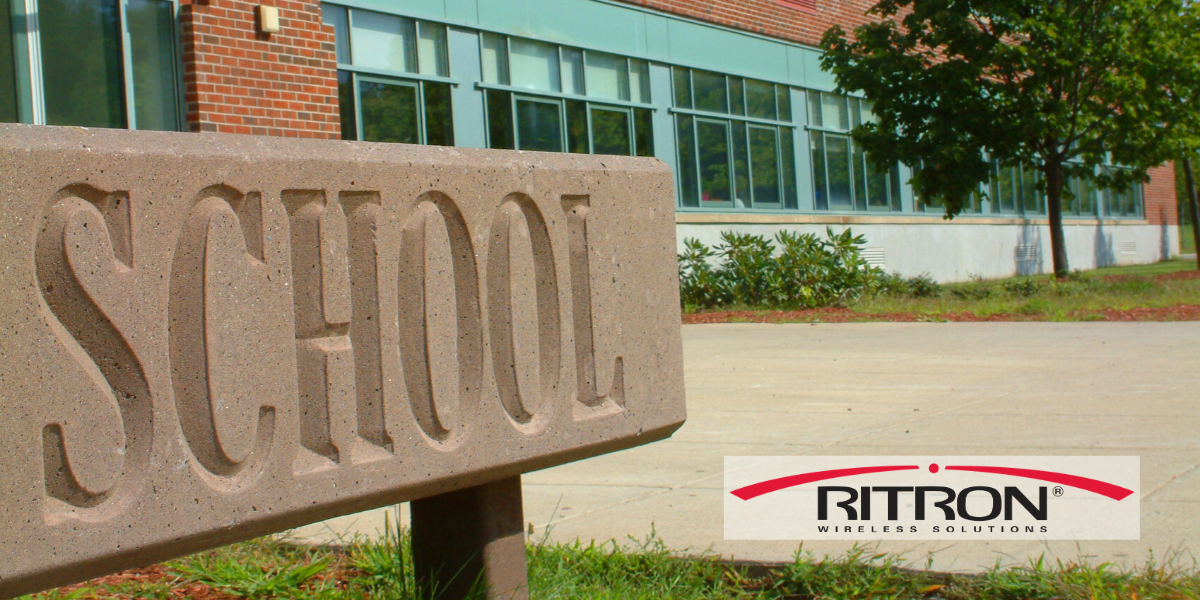 Making Connections - Enabling a PA System to Receive Radio Signals
How do you enable a PA system to receive radio signals? With the Ritron Radio-To-Intercom Bridge™, of course! This handy radio receiver instantly transforms an everyday PA system into a super flexible mass communication superhero for a school, hospital, warehouse, or other facility. Once installed, those radios authorized to connect to the receiver may transmit voice over the PA system, enabling critical communication to be heard indoors and out - extending the capability of both the radio network and the intercom system.
We have published the following resources for our radio dealers and resellers to gain a thorough understanding of the Radio-To-Intercom Bridge radio receiver prior to scheduling an on-site demonstration and installation. Please follow the links below to learn more.
A great takeaway from this first article below is that you may initially connect to a set of earphones or headphones to test the receiver prior to hooking it up to the PA system to ensure the unit is set up properly. Once that's done, make the proper connections to the PA system either via RCA or a 600Ω, balanced MIC input. Other initial research you should consider is finding out the brand and model of the PA System you'll be working with, and then visit the manufacturer's website to overcome any fears.
Articles
User Manuals
Video
Demonstrating the Radio-To-Intercom Bridge Video: https://youtu.be/XZGoDIKZE68
Ready to learn more? Go to www.ritron.com/bridge to review all the available tools to help promote and market the Radio-To-Intercom Bridge.
Ritron Radio-To-Intercom Bridge™ Information and Specifications:
Did You Know?
All Ritron products are field programmable. Find user manuals with complete instructions here, and for PC programmable products, find software information here.
How To Purchase
Purchase Ritron products through our network of authorized reseller partners across the United States. Send us an email at sales_info@ritron.com or call us at 800.872.1872 and we'll connect you with a trusted partner.
How do I find more information?
Related Topics: Radio and Wireless Solutions for Schools, Radio and Wireless Solutions for Hospitals, Wireless Technology Solutions, Radio and Wireless Solutions for Colleges, Emergency Call Boxes for Campus Security