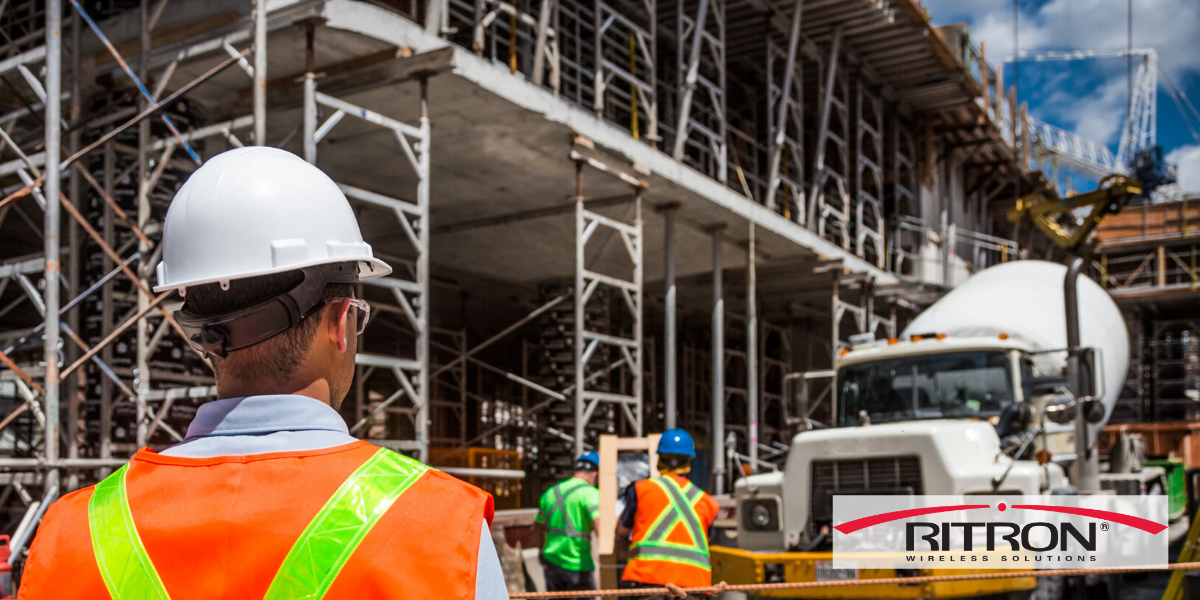 What Work Can a Ritron Callbox Do on a Construction Site?
Did you know a Ritron Callbox can be one of the hardest working members of the team on a construction site? So hard working, in fact, multiple units may be employed to increase communication, enhance safety, and decrease expensive mistakes that might happen on the job site. Consider this:
Increase Communication
When used at an access point to the site, drivers delivering materials can announce themselves and receive instructions from the site supervisor regarding proper placement of the delivery. When the driver presses the button on the callbox, a prerecorded greeting message may be played - "Please stand by for the site supervisor" - while the on site supervisor is notified via the portable or base station radio in the construction trailer. The supervisor then transmits a message back to the callbox with further instructions to the driver.
Hoist or Manlift
Have you ever seen a multiple story building going up and wonder how the transfer of workers and materials takes place? Everything must travel via construction hoist or elevator, also called a manlift. This all happens much more smoothly with the use of wireless callboxes.
As each level is constructed, another callbox is installed on that floor next to the elevator. When workers need materials, they use the callbox to communicate with the ground floor operator who then delivers the goods using the elevator.
The wireless callbox system is much safer and more cost effective than wired solutions where cables get frayed and tangled causing communication disruptions and unsafe conditions. The crane operator can even be involved in this communication to help deliver specific materials to the right location at the right time. Learn more about construction hoist problem solving in this customer impact story.
Emergency Use
Not everyone on the job site has a radio. Placing a callbox in strategic locations, programmed to communicate directly to the site supervisor, construction trailer base radio, and other key on-site staff radios is of paramount importance for the health, safety and productivity of workers at the site.
Ready To Work
Available in a high-visibility green or black rugged case, a purpose built Ritron callbox is weather resistant, hard working, and ready to be challenged! As a fixed location, wireless battery operated radio, a Ritron callbox is advantageous in many applications in the construction industry. Contact us to be connected to a Ritron reseller, or follow the links below for additional information.
Ready to learn more? Go to www.ritron.com/callbox to review all the available tools to help promote and market Ritron Callboxes.
Ritron Callbox Information and Specifications:
Did You Know?
All Ritron products are field programmable. Find user manuals with complete instructions here, and for PC programmable products, find software information here.
How To Purchase
Purchase Ritron products through our network of authorized reseller partners across the United States. Send us an email at sales_info@ritron.com or call us at 800.872.1872 and we'll connect you with a trusted partner.
Related Topics: Call Boxes, Emergency Call Boxes, Radio and Wireless Solutions for Construction, Wireless Technology Solutions